When this object was offered to the Society as part of a larger donation, my first assumption was that it was a simple piece of luggage. It was shaped like a small suitcase, had a handle where you would expect one to be, and was dotted with the kind of paper labels you sometimes see on pieces of older luggage. But then I took a closer look. Instead of a hinged lid, the case was comprised of two separate pieces that fit tightly together. The material itself was rigid but very lightweight. And the labels were not for cruise lines or airlines, but for shipping companies. On one side of the box, I found a partial label reading, "Fiberco [ ]ipack." A quick internet search told me that this object was a laundry box, not a suitcase; and that it was meant to be mailed to its destination, not carried.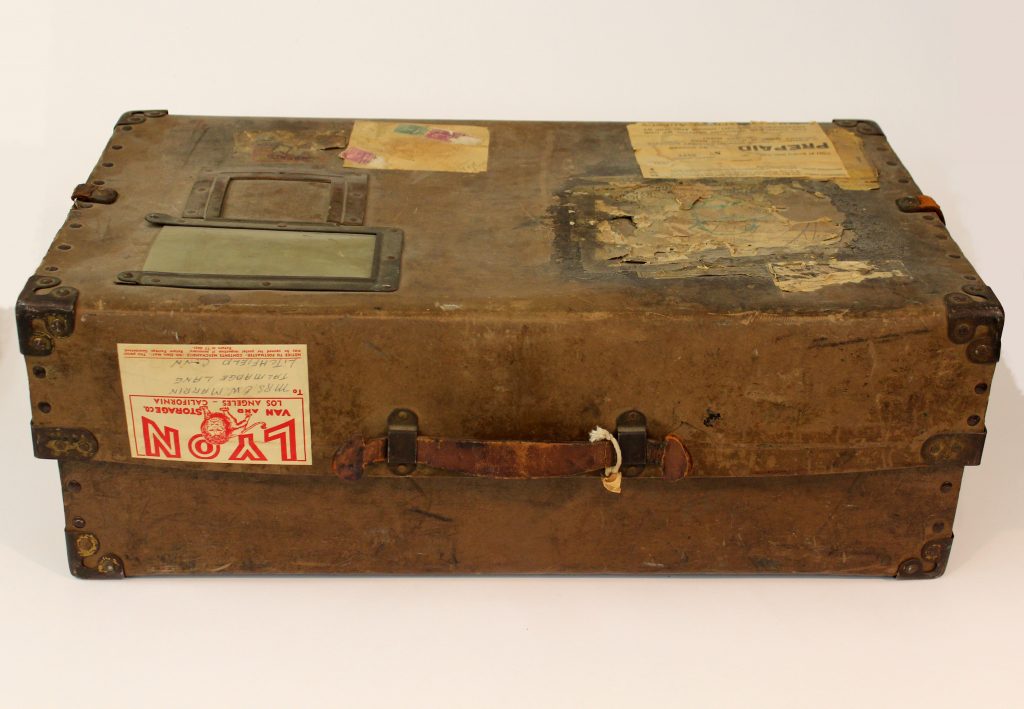 Mailing dirty clothes?
The idea of mailing a box of dirty laundry may seem unusual (and maybe a bit gross) to us today, but it was all the rage fifty years ago. Laundry mailing boxes or cases like the one donated to our collection were used from the 1910s to the 1960s. They offered a convenient alternative to doing your own laundry at a time when laundering clothing was a more time-consuming (and sometimes more expensive) process. According to the National Postal Museum, these boxes were especially popular with individuals who lacked the time, means, or resources to do their own laundry, making them ideal for college students, military personnel, and even summer campers.
Our laundry box belonged to Oswald Marrin Jr., a Litchfield resident who attended Brown University from 1938 to 1942 before serving in the U.S. Marine Corps during World War II. It is likely that he used the laundry box both as a student and while serving in the military. One of the shipping labels is from Los Angeles, indicating a likelihood that Marrin was stationed in California before embarking for the Pacific. The label is addressed to his mother in Litchfield.
Parcel Post, Cookies, and "Vulcanized Fibre"
College students in the early twentieth century had a few options when it came to cleaning their clothes. On campus, they could use a wash sink and clothesline or pay for a laundry service if the school offered one. Off campus, they could find a local business with a washing machine (the first laundromat opened in Texas in 1934) or pay for the clothes to be professionally cleaned. Mailing the dirty clothes home was certainly an easier option, and was often cheaper than paying for a professional cleaning service.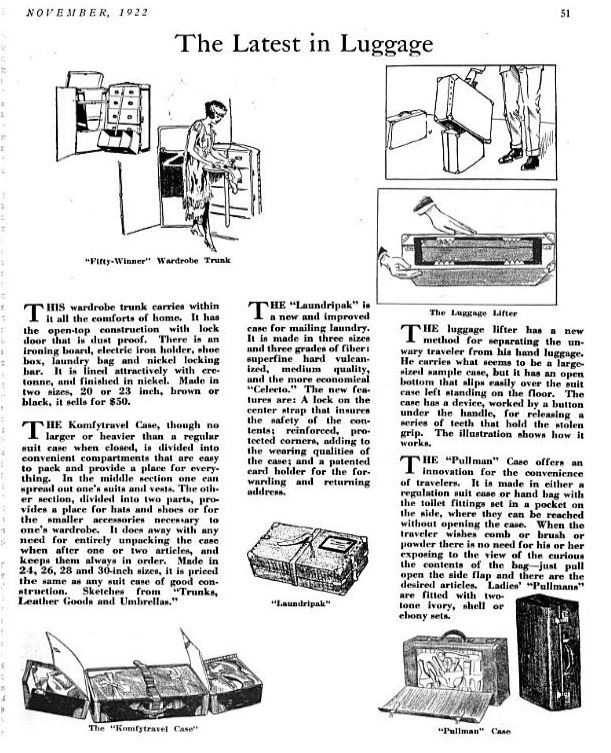 Key to whole idea of mailing laundry was the establishment of the Parcel Post Service in 1913. This set standardized, affordable rates for larger parcels such as laundry boxes and raised the weight limit of mailable packages. Laundry-by-mail quickly became a preferred method for many college students. An article appeared in the New York Times in 1914 that described the scene at Yale University, where "increasing business was done in the parcel post section when students found that they could send home their laundry and get it returned at less than they would pay for their laundry here." Laundry cases often returned with more than clean clothes. While regulations required any letters sent inside the case to be marked with first-class postage, they were less specific about baked goods, candies, and other care packages.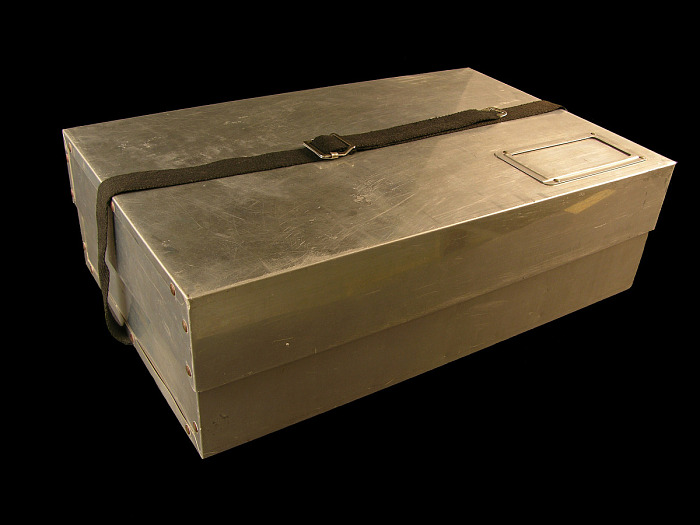 Laundry boxes were so popular that official printed postal guides offered advice on the best ways to secure the cases, the safest ways to label them, and the most durable materials. Popular options were metal boxes like the one illustrated above and lighter cases made of fiber and canvas materials. The Fibre Case & Novelty Co. (Fiberco) marketed their "Laundripak" as the "best laundry mailing case made" and offered it in three sizes and three grades. The highest quality (fittingly named the "De Luxe") was made from "vulcanized fibre," a blend of fibrous materials that are heated to create a form of hard rubber.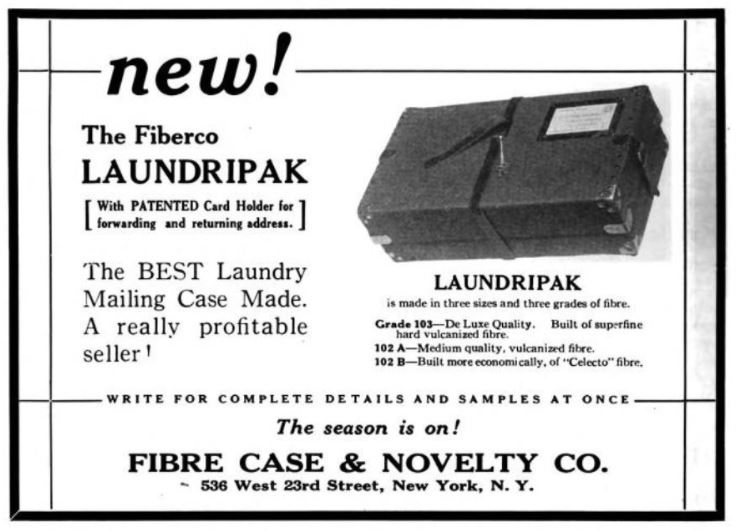 As the nineteenth century progressed, the need to mail dirty clothes diminished. Laundering clothes became a less time-consuming task thanks to new and improved laundry technology such as automated washing machines. Access to laundry facilities also increased as the laundromat model spread from Texas to communities across the country. As a result, laundry mailing boxes disappeared from postal circulation by the 1970s.
For more history on laundry boxes, visit the National Postal Museum.