In 1806 we had an Elephant on the Green.
She was exhibited for one day behind the current @the Corner, at what was then Grove Catlin's Tavern, and was the only elephant in America. She was later named "Old Bet."
Her visit to Litchfield coincided with a Jeffersonian "Festival" on 6 August 1806, and the visit was encouraged by town Federalists hoping to distract people from the detailed program planned by the Festival organizers.
The elephant arrived in Boston from India in 1804 along with a Bengali handler and was purchased by Edward Savage. It appears this was the same Edward Savage who was the well-known portrait painter, famous for his painting of George Washington with his family. Savage's brother had the job of exhibiting the elephant (presumably with the Bengali) up and down the East Coast in those years. Her visit to Litchfield got her caught-up in local politics.
At the time, Litchfield was a stronghold of Federalism and had become synonymous with support for the established Congregationalist Church, limited suffrage, and similar principles. The election of Thomas Jefferson caused animosity between our Federalist majority and our minority Democratic-Republican (Jeffersonian supporter) Litchfield residents; Judge Tapping Reeve, a Federalist, had predicted "blood will run in the streets" with Jefferson's election.
Pro-Jefferson Democratic-Republicans decided to hold what they called a "Festival"- a popular and common means of celebrating their political message- in town on August 6th, to be attended by hundreds of in and out of state supporters, and several state militia companies. The "President of the Day" was Retired Gen. Timothy Skinner, former head of the Connecticut Militia's 6th Brigade, and "Vice Presidents" included Maj. Moses Seymour, our Town Clerk, and David Welch, the Milton merchant. A key reason for holding the Festival in Litchfield was the town's imprisonment of a Democratic-Republican journalist, Selleck Osborne, which had gained national attention. And support for Osborne was one of the reasons the Federalists wanted to distract public support of the Festival by a greater focus on an Elephant on the Green than on the Festival's goals.
In his Litchfield paper "The Witness" Osborne regularly printed anti-Federalist editorials and articles; he also gave prominent Litchfield Federalists nicknames in print: Col Benjamin Tallmadge was "Billy Bobtail" and Judge James Gould (Reeve's partner at the Law School) was "Jimmy Dross". Osborne added to town Federalist ire by insulting Tallmadge's son at the Tallmadge store, from which he was chased-out with a horsewhip. Another prominent town Federalist, Julius Deming, (called "Crowbar Justice" by Osborne), finally launched a libel suit against Osborne, which led to his imprisonment in our jail, then on East Hill.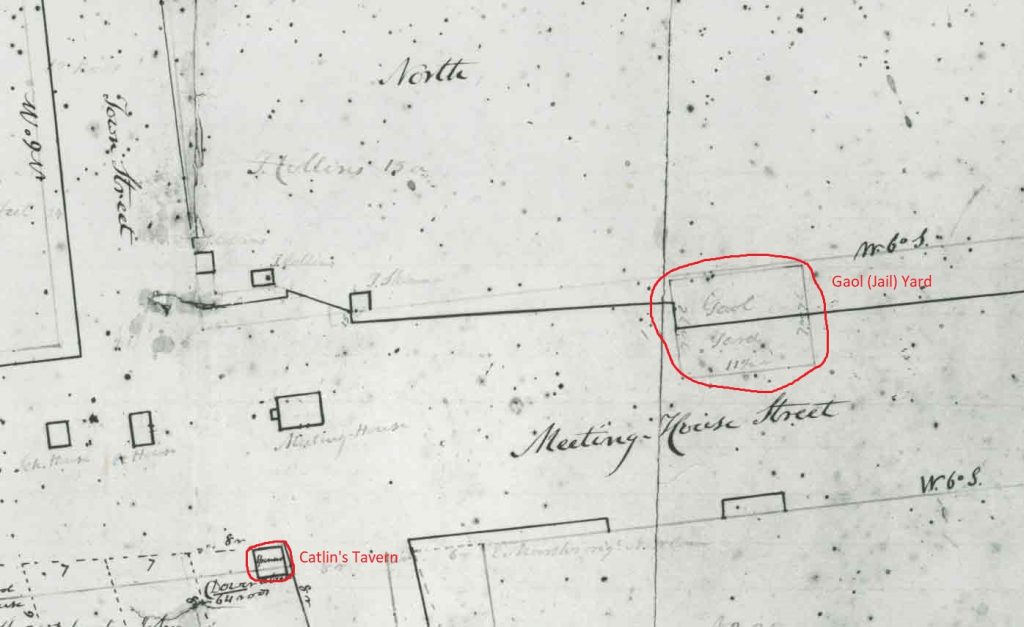 Come back tomorrow for Part 2!