The Festival Program began that Wednesday morning at sunrise on our current Green area with a 17 gun salute and military music, which must have caused some early-morning consternation at the Deming and Tallmadge homes. It included orations and many references to Osborne and Freedom of the Press, an outdoor meadow lunch with 17 toasts given and cannons regularly fired, as well as a salute to Osborne when a military-style parade passed the old 1806 jail. Notably, one of the parade marchers was Litchfield Law School student John C Calhoun, later U.S Vice President, U.S. Senator, and famous secessionist leader.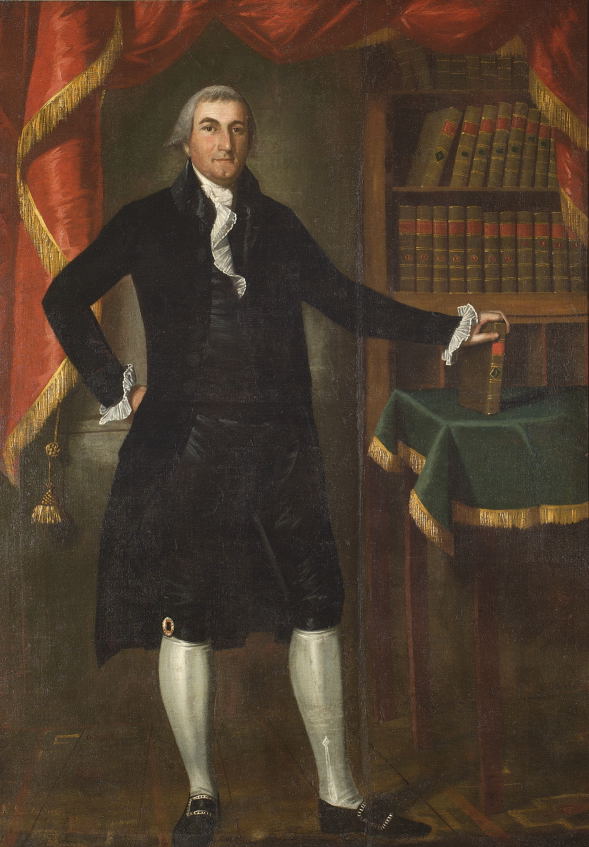 One of our most prominent town Federalists was U.S. Senator Uriah Tracy (Osborne labeled him "the General" since he had succeeded Skinner as head of the 6th Brigade). His daughter had married Judge Gould, (Osborne's "Jimmy Dross") and Tracy and a group of his friends were not happy about a town Festival supporting either Selleck Osborne or Thomas Jefferson. Tracy and his group took advantage of the elephant distraction, making it a counter attraction to the Festival's program. Reports of the day state a woman (the Witness claimed she was one of "the General's" girlfriends) rode the elephant in town, and we can be sure the porter (beer)-cork removal trick of the animal, mentioned in the ad, was shown-off.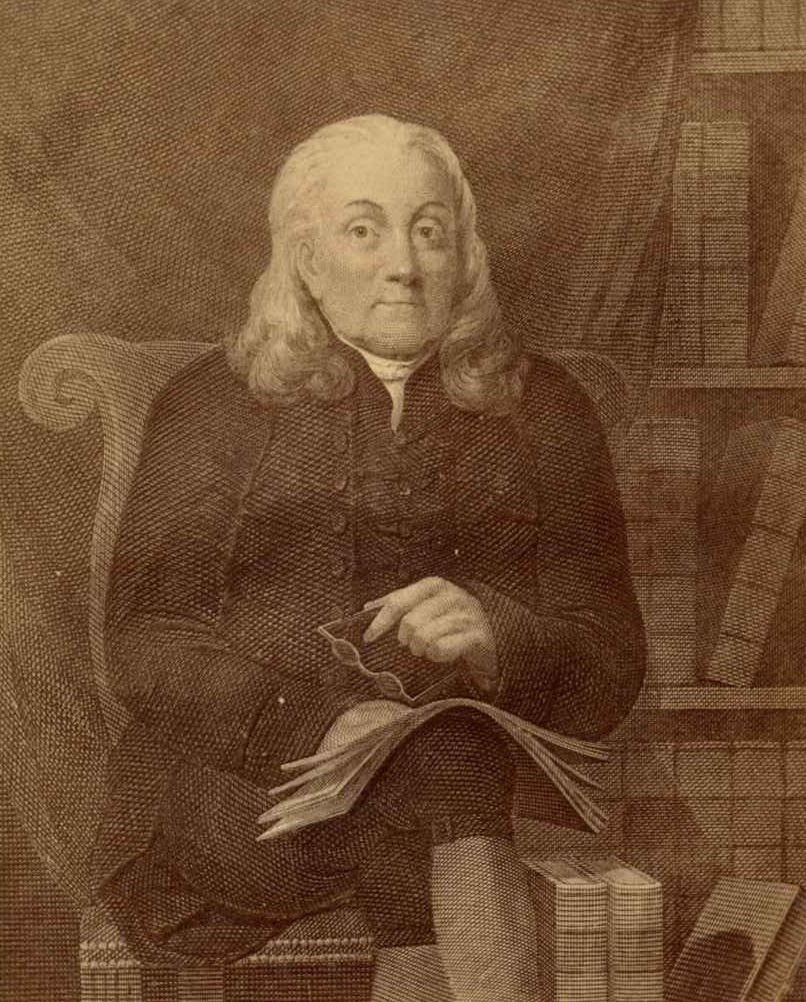 The 6th of August 1806 Festival, of course, stoked party factionalism in Litchfield; Judge Reeve wrote an anonymous polemic criticizing it; the Jeffersonians praised its success; Osborne was released from jail later in the year and moved to Boston; and it was not until Connecticut's 1817 Constitutional Convention, and the prominent role in it played by Litchfield's Oliver Wolcott Jr. (later elected Governor as the candidate of the anti-Federalist Temperance Party), that we had a disestablished church and a relaxation of voting restrictions.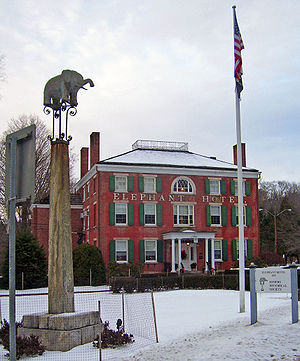 In 1808 a Somers New York farmer, Hachaliah Bailey, purchased The Elephant on the Green and named her after his three-year-old daughter Betsy. The Elephant became known as "Old Bet" and was a key part of the menagerie Bailey set-up. She died from a gunshot while on exhibition in Maine in 1816, and Bailey honored her by establishing the Somers' Elephant Hotel and erecting a column capped with an elephant sculpture next to the hotel. One of Bailey's descendants partnered with P.T. Barnum to create the Barnum and Bailey Circus.
In 1920, the great conservationist Alain White in his History of Litchfield, questioned if the Elephant on the Green was the first use of the elephant as a symbol of what could be considered a precursor of the G.O.P. We can find no evidence that the elephant was used as a Party symbol until 1874, by cartoonist Thomas Nast. But perhaps the best answer to White's 100-year-old question is: " It is at least an odd coincidence".