Contributed by Rev. Dr. Davida Foy Crabtree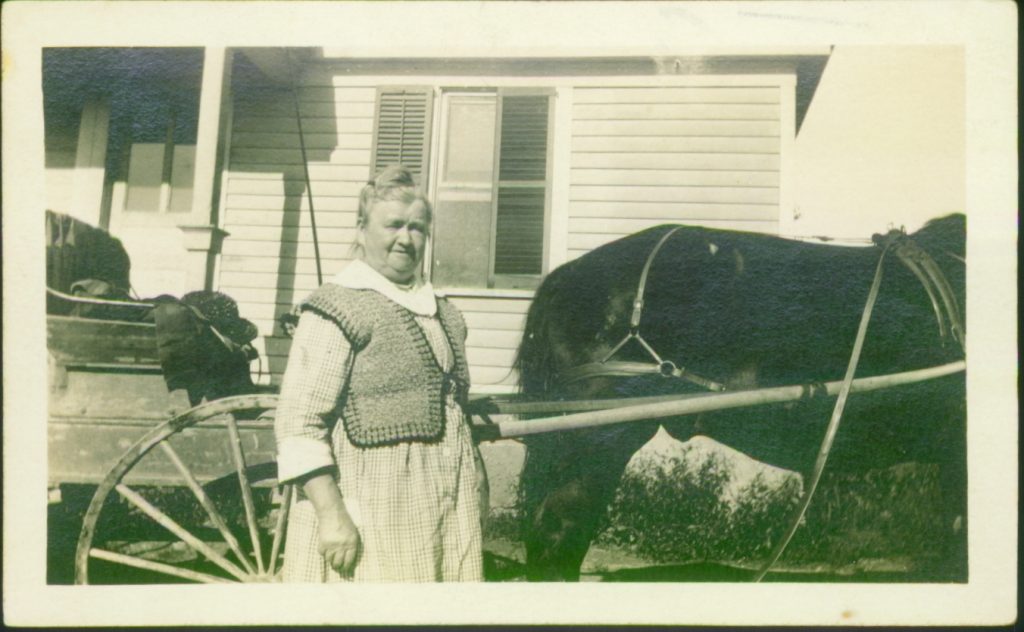 In the early 1880's my great grandparents, Christina Nilsson and Carl Axel Gustafson immigrated to America from the region around Vasterutland, Sweden. In 1885 they were married and started their family. They had a farm in the vicinity of Litchfield but its exact location is lost to memory. Grandpa Gus was always described to me as a huge Viking of a man with a big red beard and Grandma as a tiny woman who loved life. Their lives as hardscrabble farmers weren't easy.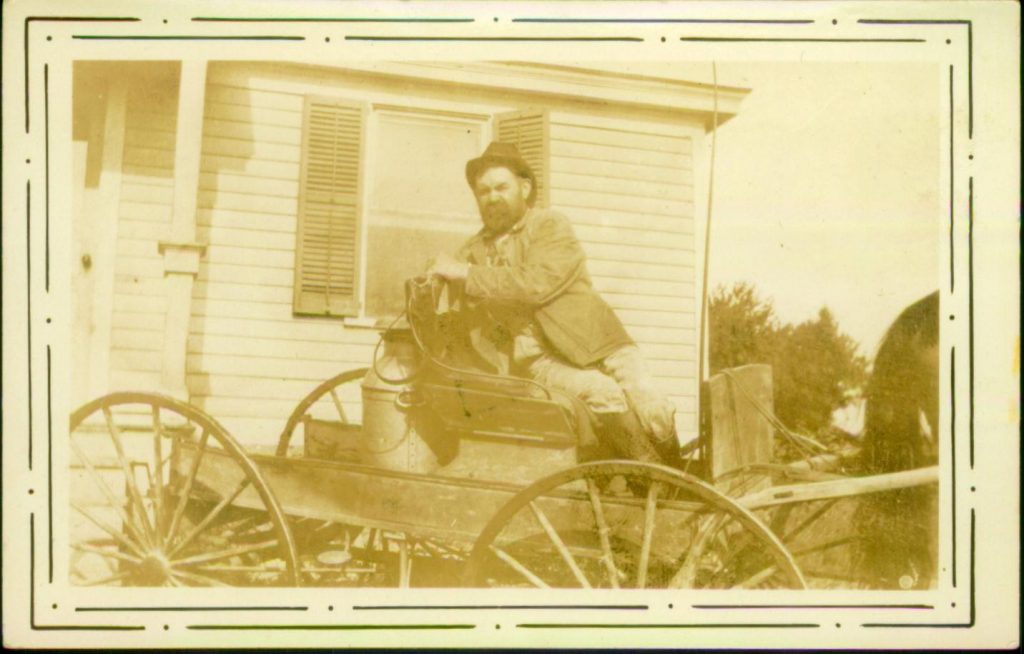 When women got the vote in 1920, and the time came for Grandma Gus to register to vote, Grandpa absolutely forbade it. I'm not sure how he didn't know this about her but Christina Nilsson was a very determined woman. So on the appointed day, at lunchtime when Grandpa came in from the farm, she kept his beer glass full the whole time. That ensured that he would take a good long nap. And it had to be a long one because it was a long way to town. She hitched the horse to the wagon, and quietly headed out on the farm road. Family lore has it that by the time she returned from town, the horse was pretty tired from the speed she demanded of it. Grandma Gus got home just 15 minutes before Grandpa woke up. He may have forbidden her, but nevertheless she persisted!
I discovered one of my mother's birthday calendars and glanced through. There was an entry saying Grandma Gus died February 18, 1931 at age 73, which means she was born in 1858. She and Carl Axel married when she was 46 in 1885. So her determination to vote came when she was 62 years old! So the photo of above with the wagon might actually have been taken close to the time of this incident.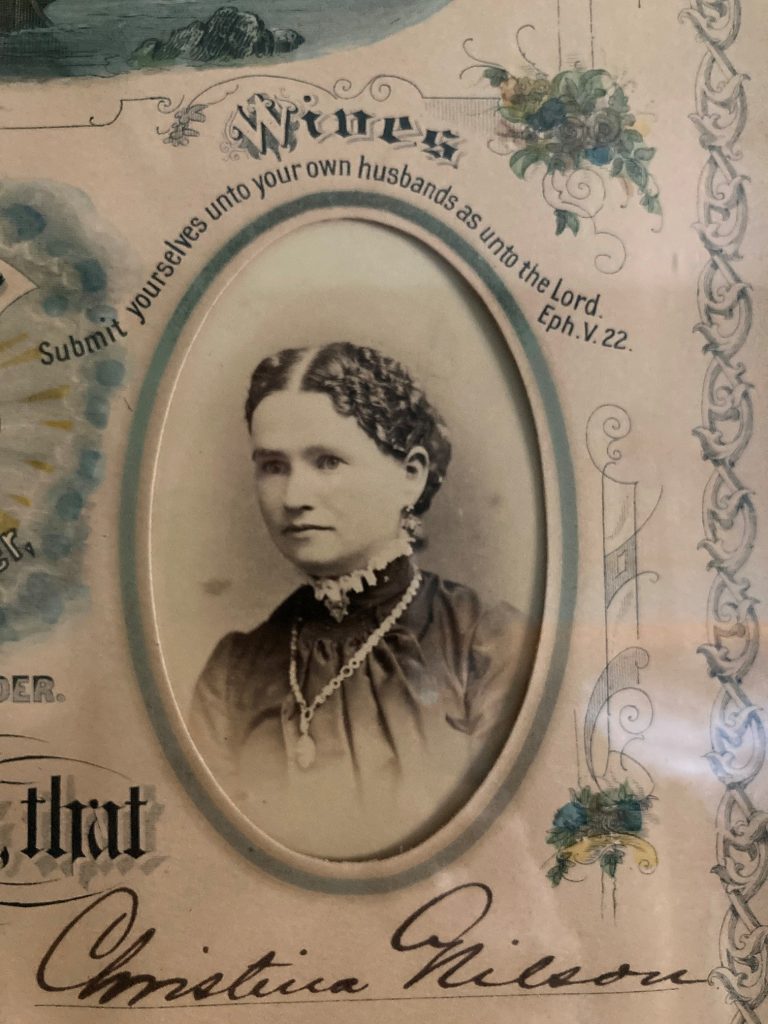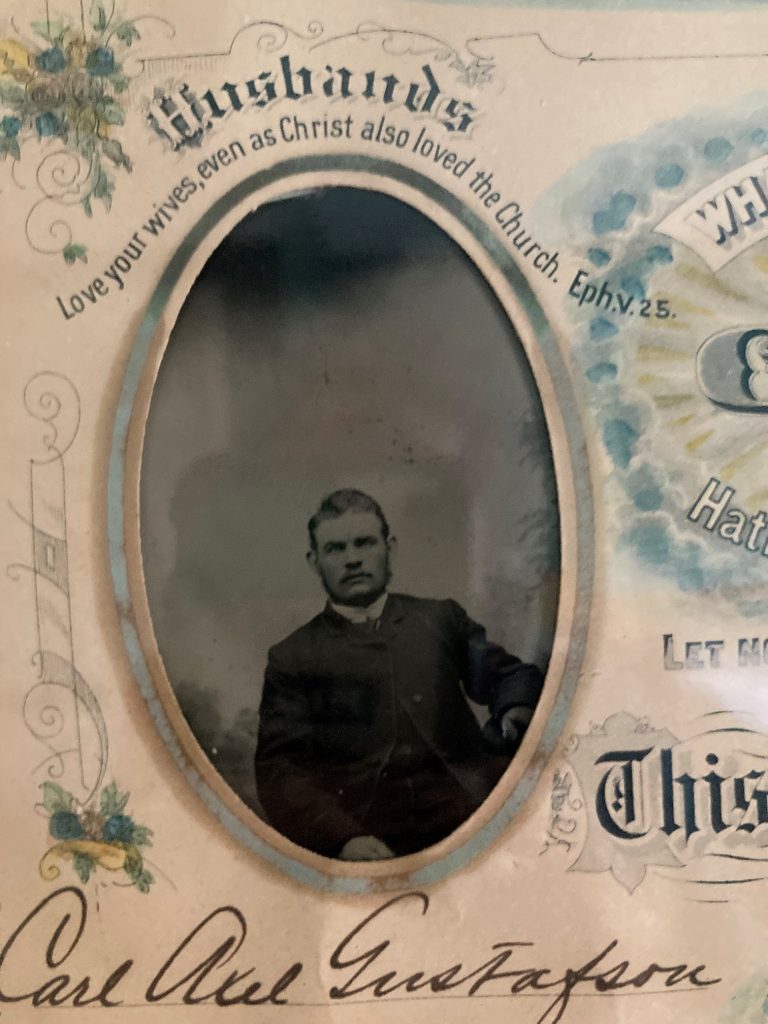 "Grandma & Grandpa Gus" tintypes from their marriage license.